Stars Above Us by Geoffrey Norman
"Amanda is scared of the dark. But her dad can fix that. He shows Amanda all the wonderful things that live in the dark, like fireflies, crickets, and stars. And when her father has to go away, he even puts glowing paper stars on Amanda's bedroom ceiling, so she can look at their special star while he's away and know he's on the other side of the world looking at it too, and thinking of her."     [JPB NORMAN]
Any Which Wall by Laurel Snyder
"If you had a magic wall that could take you to any place and any time, where would you go? Would you want to visit castles and desert islands? Would you want to meet famous wizards, terrible pirates, beautiful queens, and dastardly outlaws? If so, then you are just like Henry and Emma, and Roy and Susan — and you will probably like this story a lot. In fact, you might even wish something similar would happen to you!"    [J SNYDER]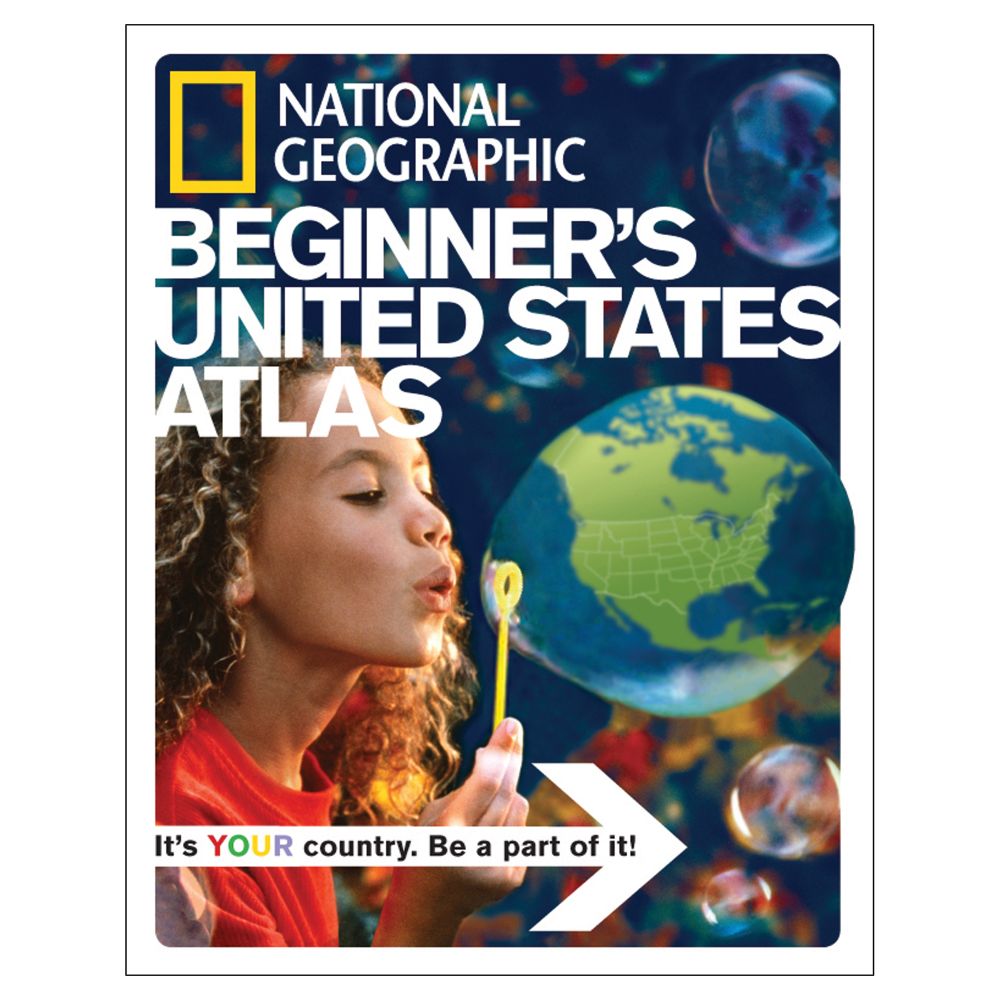 Beginner's United States Atlas : It's Your Country, Be a Part Of It!
"In this brand new atlas, National Geographic has created an engaging book with fact-filled essays and spectacular photographs that will catch the curiosity of young readers.
"Large maps pinpoint the physical features, capitals, and other towns and cities of each state. Key points reflect the latest information about land and water, animals, and people and places.
"Children can access a wealth of information including state flags, birds and flowers."         [J912.73 BEGINNER'S]